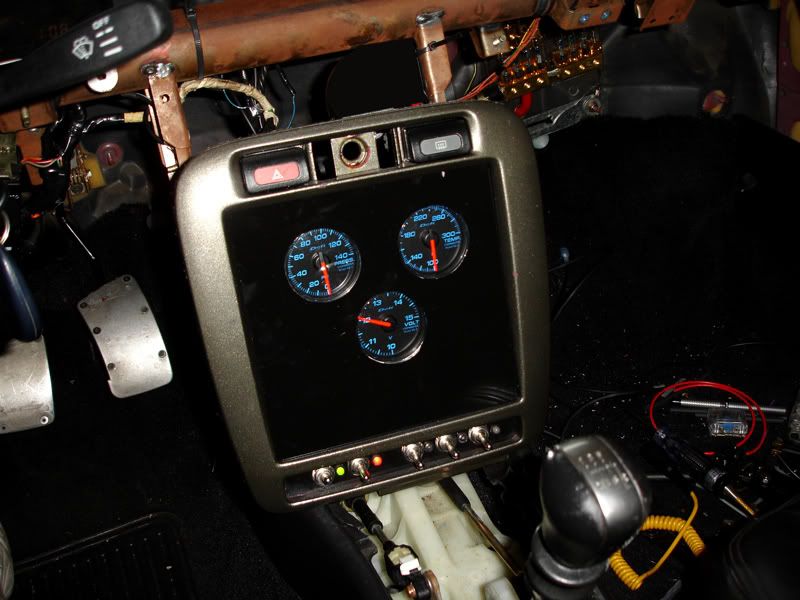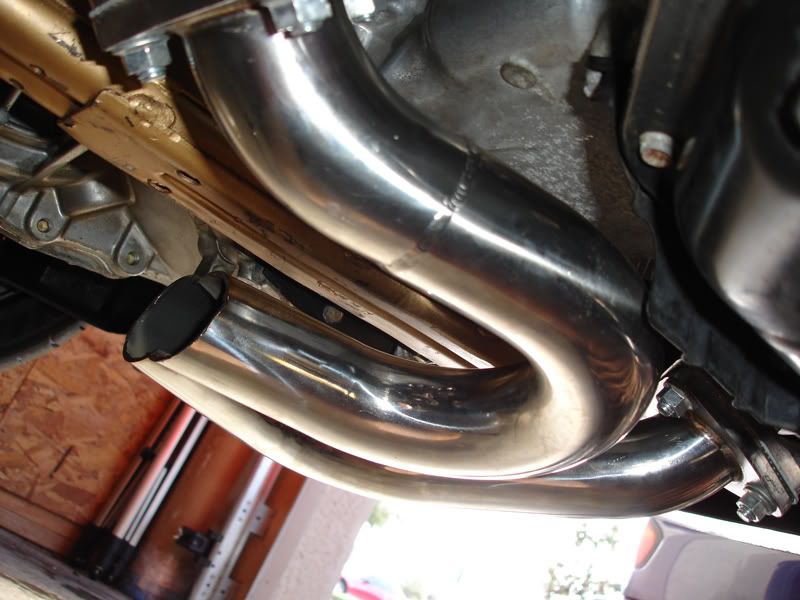 October 10, 2007
The ECU just came back, it was wired slightly wrong. I got everything hooked up, turned the key and voila we have a running engine. A very, very rich running engine (about 3MPG at the moment), but it runs and it idles. Engine is soon to get a nice tune.
====== VIDEO CLICK HERE ======
======= (START UP TIME) =======
====== VIDEO CLICK HERE ======
===== (INTERIOR RUNNING) =====
I also decided this is the time to put the dash back on.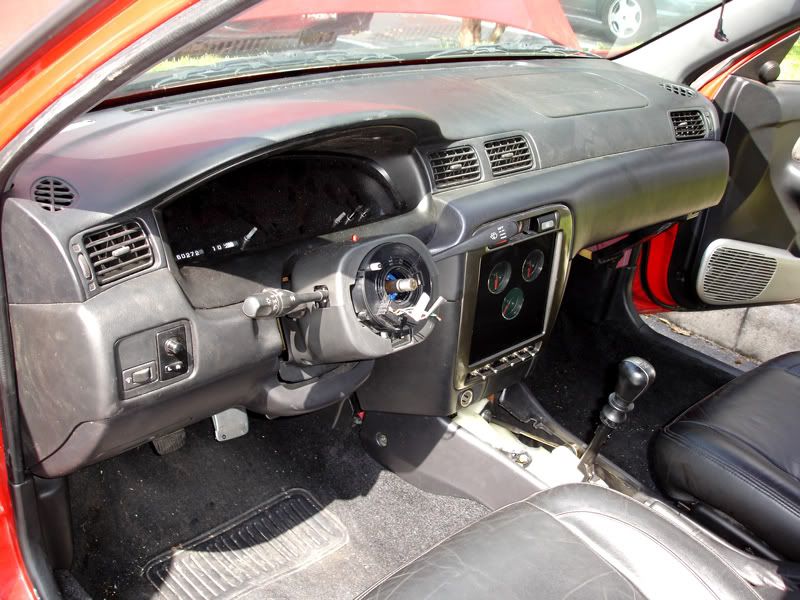 October 25, 2007
The car has been tuned over at speedzone. I also got the exhaust all tacked up. It's a single 3" side exit with a 30" long Magnaflow muffler to quiet it down as much as possible. The Sound is unbelievable. The tune is great for being non-dyno. The car feels in the low 13s at the moment, still seems to be a little rich here and there, but very drivable and able to lay down rubber at will. Lastly, I added on a random intake lying around the shop, it fits on great and does what it needs to do.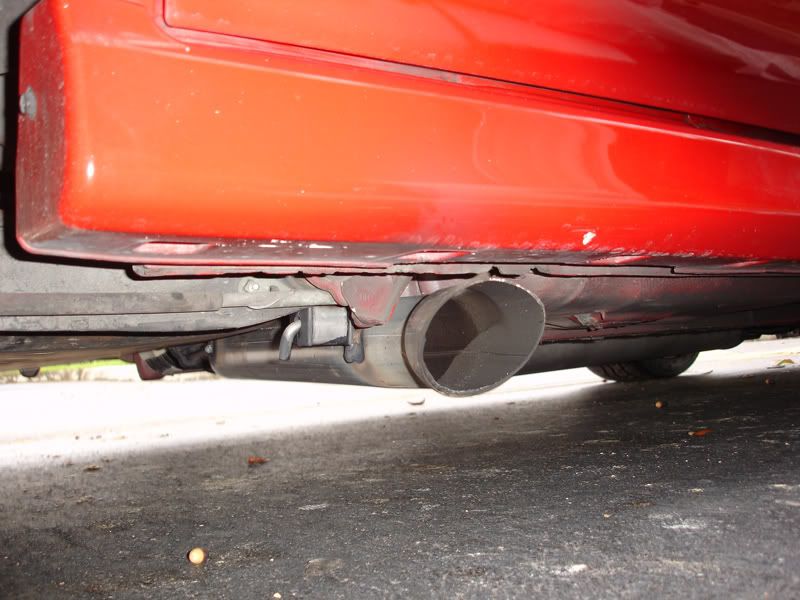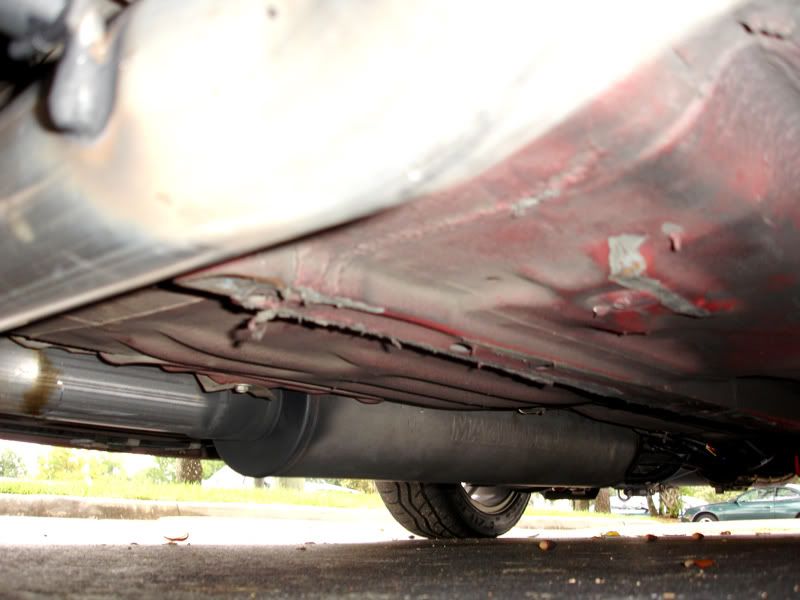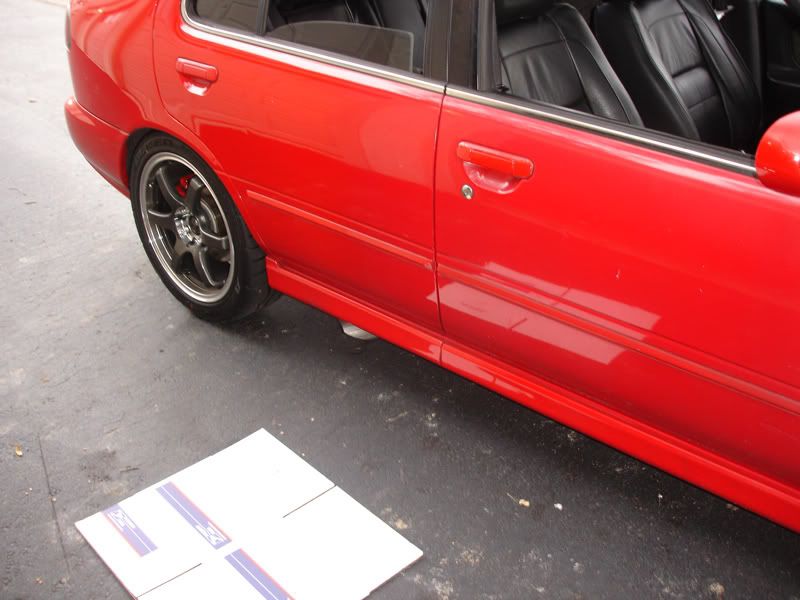 Oh yea, and I cleaned up the headlights with some Plexiglas Polish SO QUIT TELLING ME MY HEADLIGHTS ARE UGLY!!!